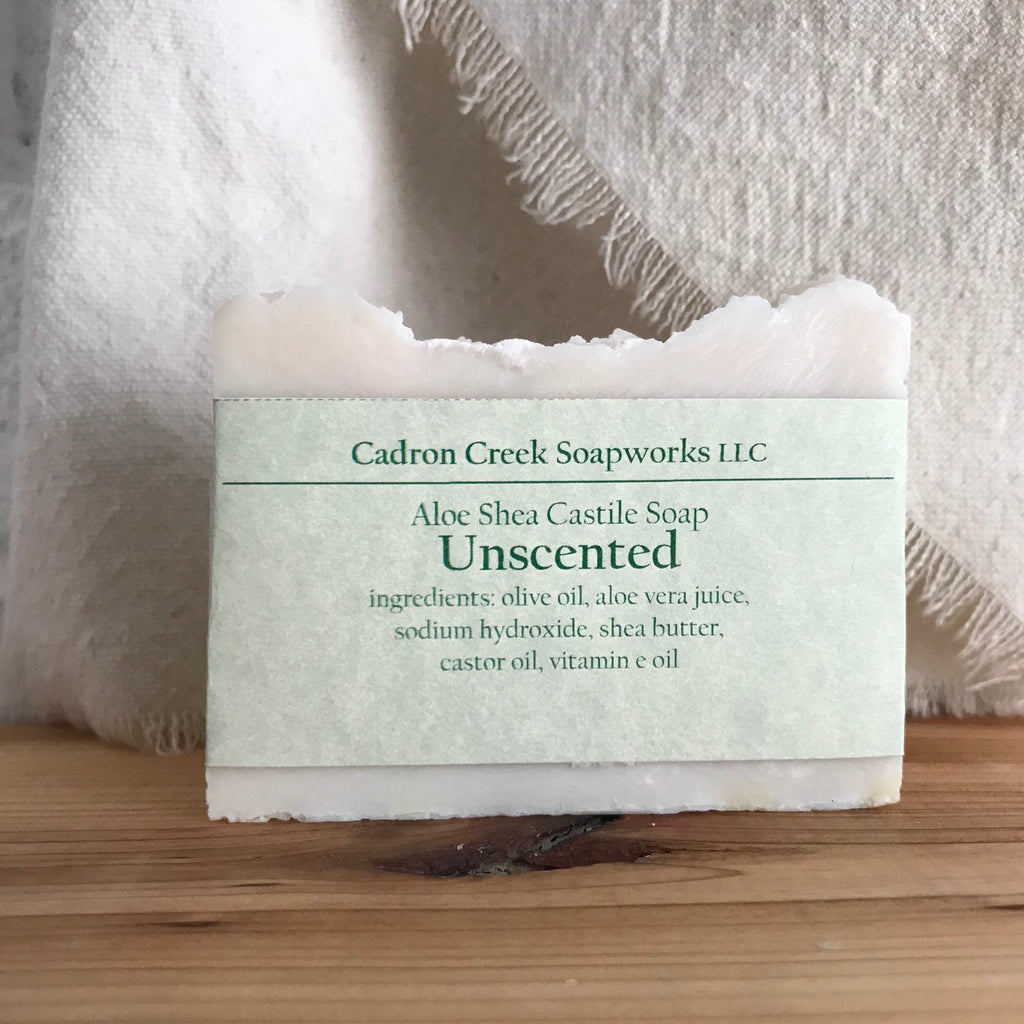 Aloe Shea Unscented Plain Castile Handmade Soap
No fragrance added, but it does have the aroma of raw shea butter and clean castile soap.  This skin loving handmade soap is handmade with olive oil and aloe vera juice (instead of water) and lots of shea butter. This soap has a  creamy lather.  It cleans great and rinses away.  Fantastic wintertime soap for your shower. 
Ingredients: olive oil, aloe vera juice, sodium hydroxide (lye), shea butter, cold pressed castor oil, vitamin e oil
This soap is palm oil and coconut oil free. 
Bar size: 4 ounces 
Dimensions: 3.25" x 2.5"X 1"
---
---
More from this collection
Liquid error (layout/theme line 317): Could not find asset snippets/sh_sbve-theme-snippet.liquid