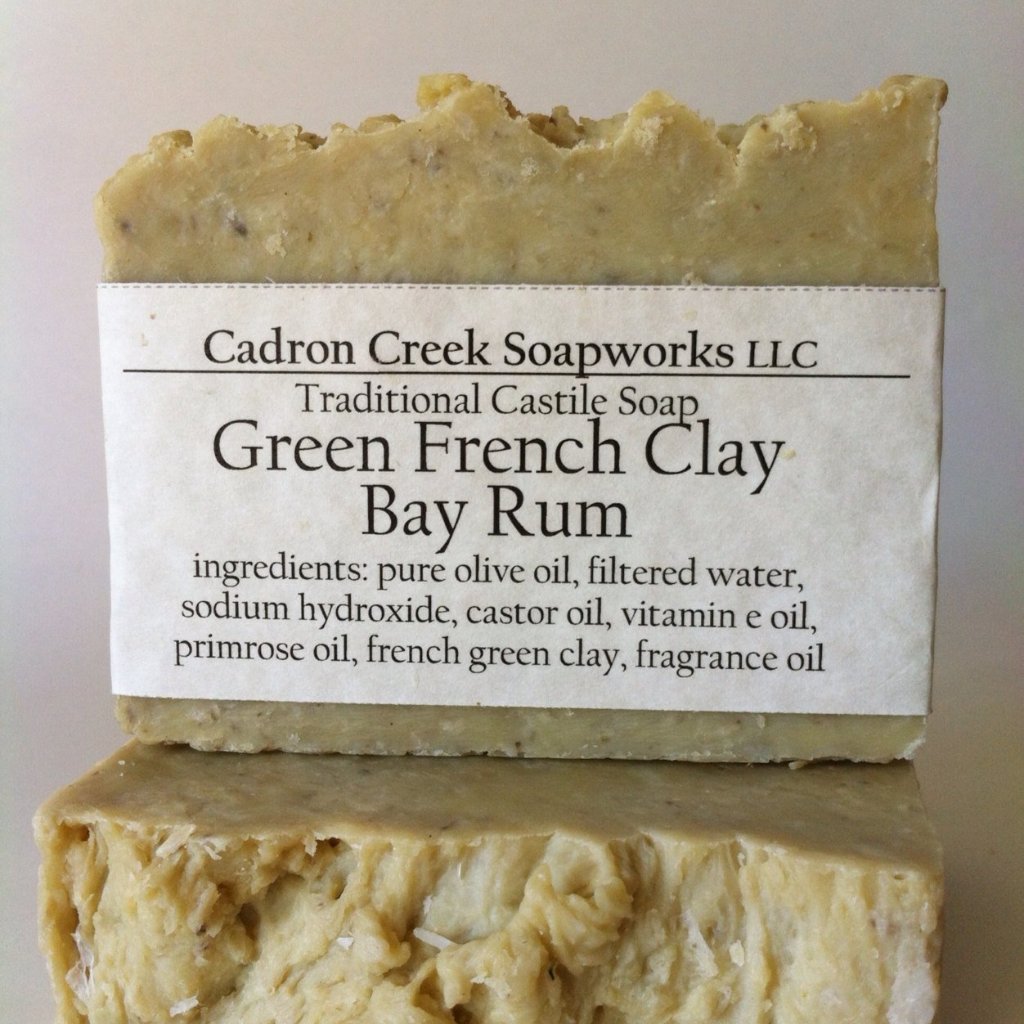 French Green Clay Bay Rum Castile Handmade Soap
This is a wonderful man soap.  Handmade with virgin olive oil, french green clay, and scented with an array of warm spices such as cinnamon, clove, patchouli, pine. vanilla, and musk.  It is quite strong and long lasting, a very masculine scent.  The green clay in this bar gives the soap more slip and makes it a fantastic shaving soap.
Ingredients: virgin olive oil, water, sodium hydroxide (lye), french green clay, fragrance oil, castor oil, vitamin e oil
This soap is palm oil and coconut oil free. 
Bar size: 4 ounces
Dimensions: 3.25" x 2.5"X 1"
---
---
More from this collection
Liquid error (layout/theme line 317): Could not find asset snippets/sh_sbve-theme-snippet.liquid