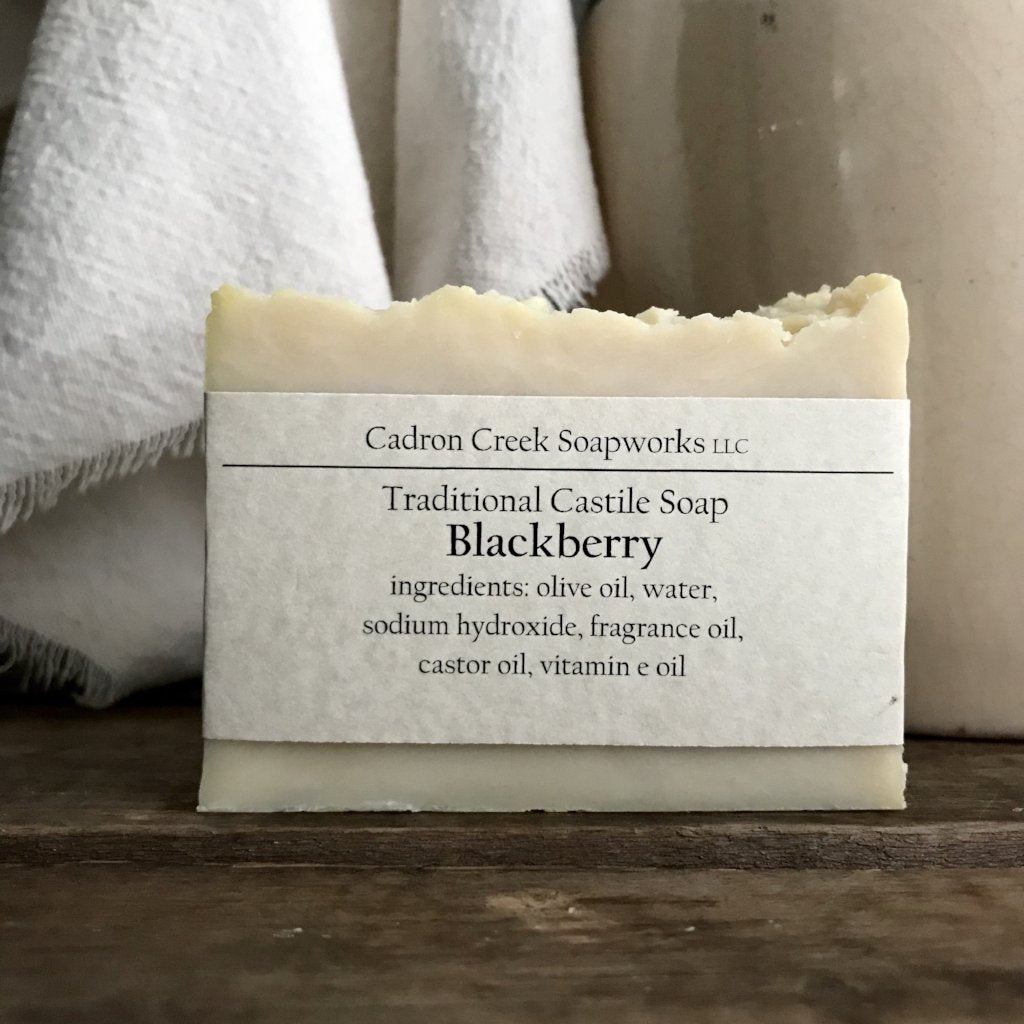 Traditional Castile Blackberry Handmade Soap
Blackberry Traditional Castile Soap.  Bathe in the luscious scent of ripe, tart blackberries.  This is a strong scent that likes to hang around in between showers.  It's sunny fresh scent is everywhere this bar goes.  Made by our traditional soap recipe, this is a simple olive oil castile that smells like blackberries. 
This soap is coconut and palm oil free.
Ingredients: olive oil, sodium hydroxide (lye), water, fragrance oil, castor oil, vitamin e oil
---
---
More from this collection
Liquid error (layout/theme line 317): Could not find asset snippets/sh_sbve-theme-snippet.liquid