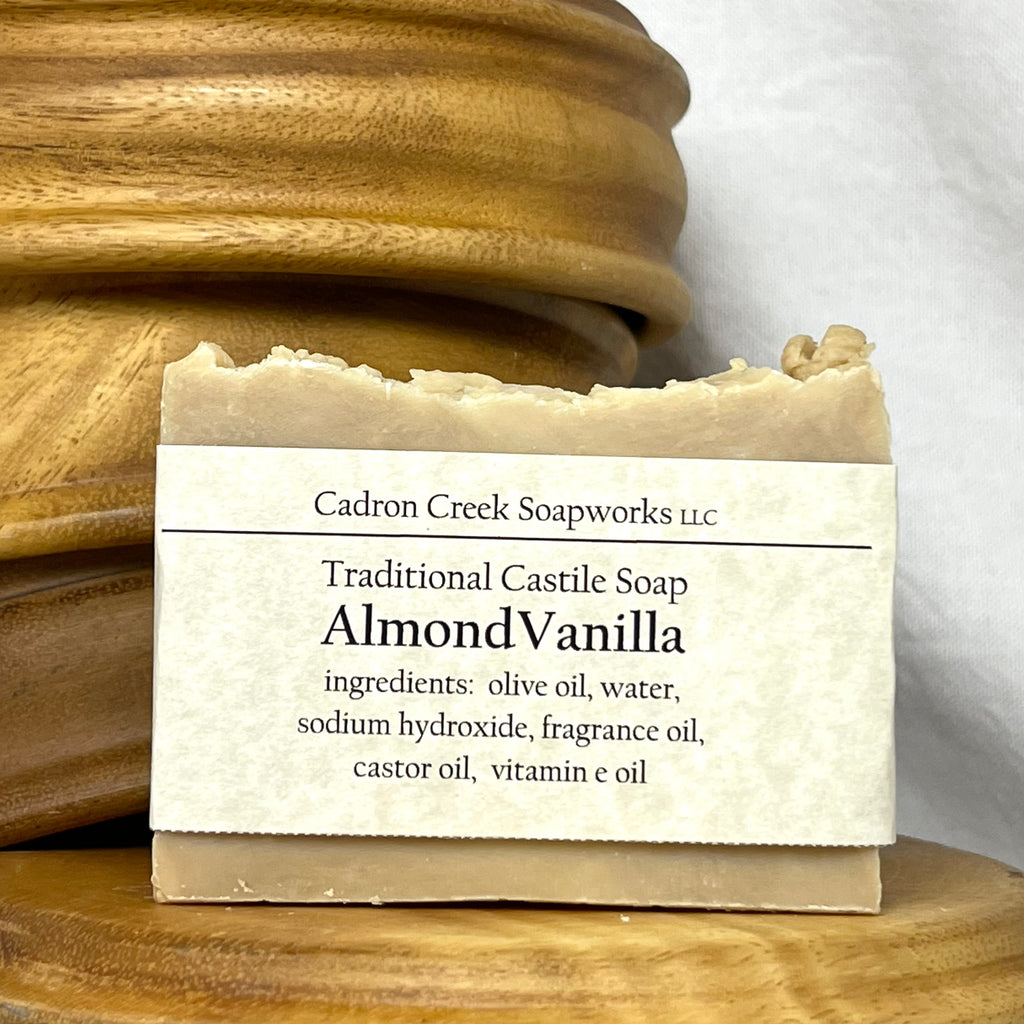 Traditional Castile Almond Vanilla Handmade Soap
Almond Vanilla Traditional Castile Soap.  Olive oil castile soap with strong scent of nutty toasted almonds and a creamy vanilla base note. Handmade castile soap with long lasting scent.  It usually throws out to be a light tan color.   Smells like the real thing. This soap has a low creamy lather that rinses clean and leaves no residue.
Our soaps are coconut and palm oil free.
Ingredients: olive oil, water, lye, fragrance oil, castor oil, vitamin e oil
---
---
More from this collection
Liquid error (layout/theme line 317): Could not find asset snippets/sh_sbve-theme-snippet.liquid