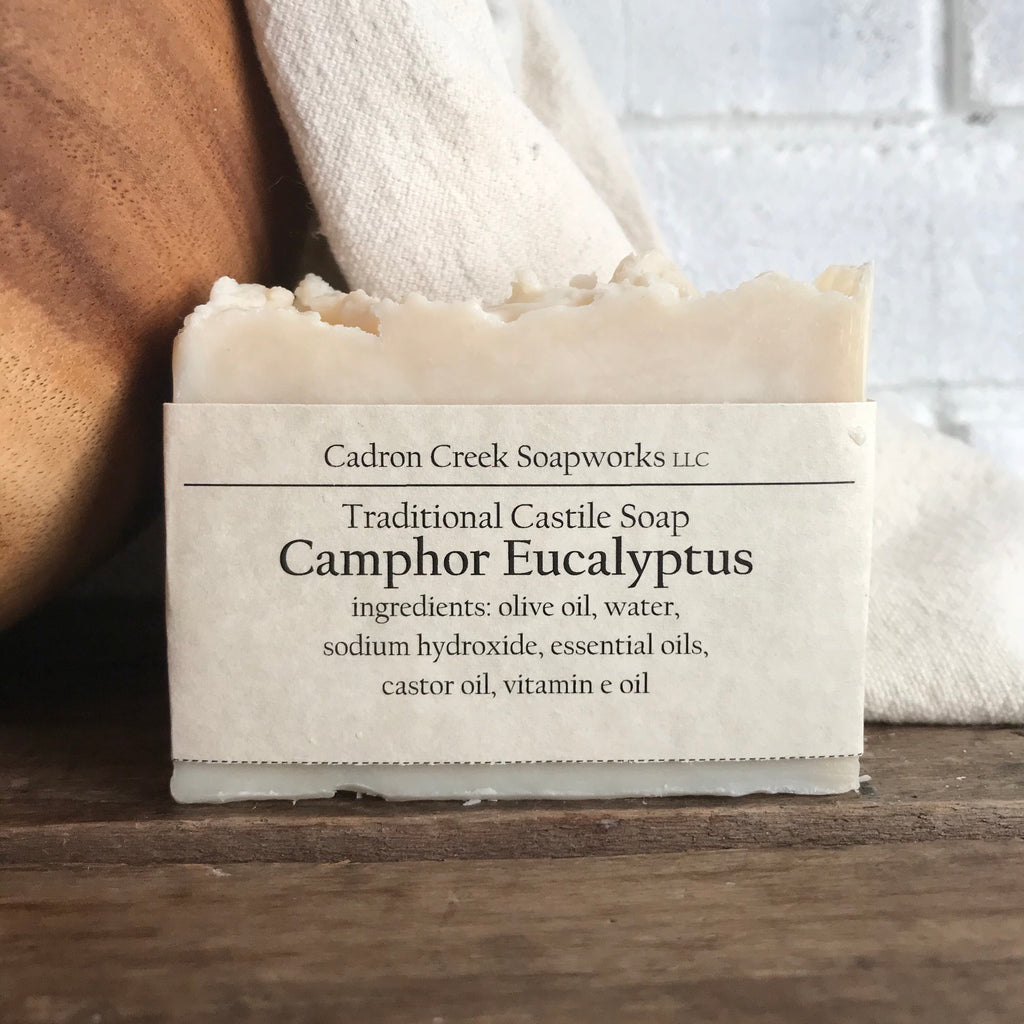 Traditional Castile Camphor Eucalyptus Handmade Soap
Camphor Eucalyptus Handmade Castile Soap.   Handmade with vegan ingredients, this bar soap is made with virgin olive oil and steam distilled essential oils.  The scent is light, with the camphor being more dominant than the eucalyptus.  
Ingredients: olive oil, water, lye, castor oil, vitamin e oil, camphor essential oil, eucalyptus essential oil
Bar Size: minimum weight of 4 ounces, 
Bar Dimensions:  3.25" wide x  2.5" tall x 1" thick
Coconut and palm oil free.
---
---
More from this collection
Liquid error (layout/theme line 317): Could not find asset snippets/sh_sbve-theme-snippet.liquid