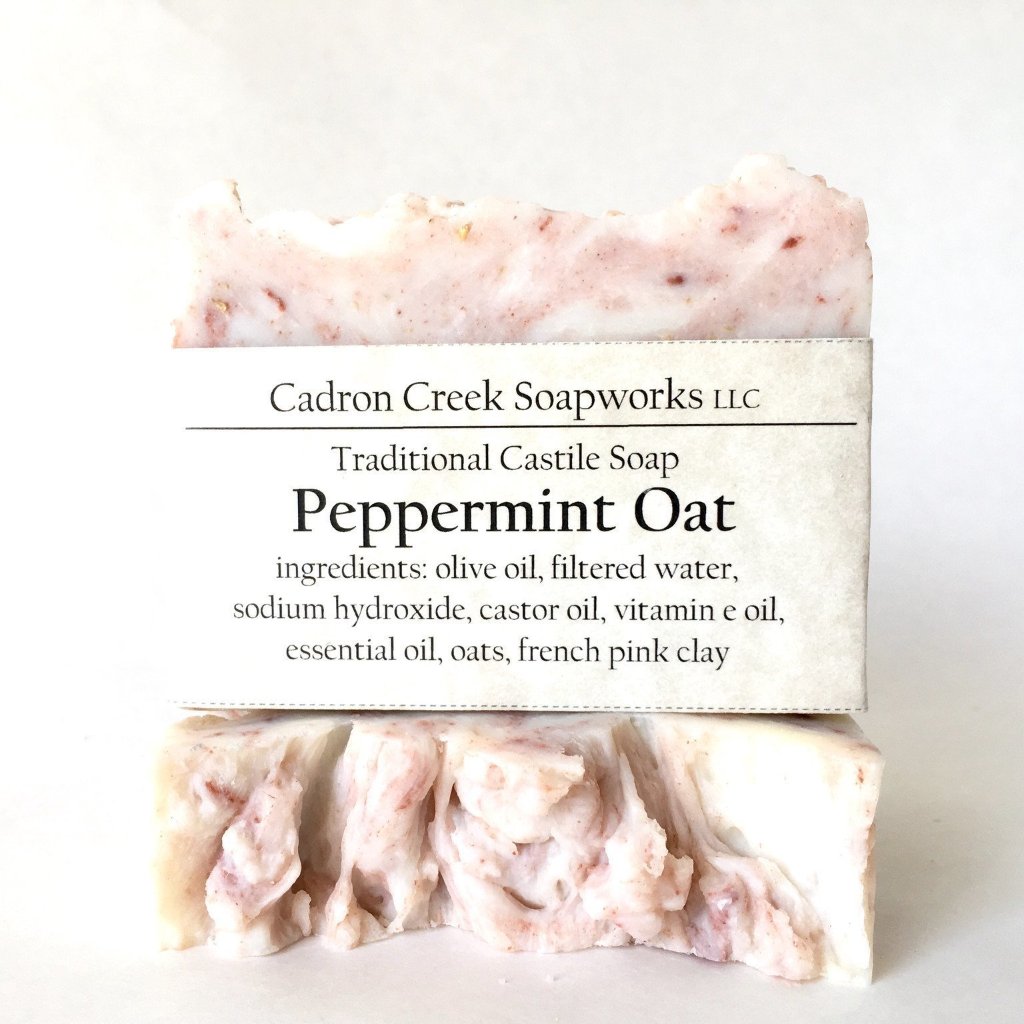 Traditional Castile Peppermint Oat Handmade Soap
Strong, sweet, minty peppermint oat soap.  This large 4 ounce bar soap is cool and minty fresh.  Oats are ground into a flour, sifted, and stirred throughout the soap so that each bar has a nubby texture.  The pink color comes from a sprinkling of french pink clay added for color.  This scent is strong, it is a great way to wake up in the morning.  
Ingredients: olive oil, water, lye, oats, peppermint essential oil, castor oil, vitamin e oil, pink french clay
This soap is palm oil and coconut oil free. 
Bar size: 4 ounces
Dimensions: 3.25" x 2.5"X 1"
---
---
More from this collection
Liquid error (layout/theme line 317): Could not find asset snippets/sh_sbve-theme-snippet.liquid