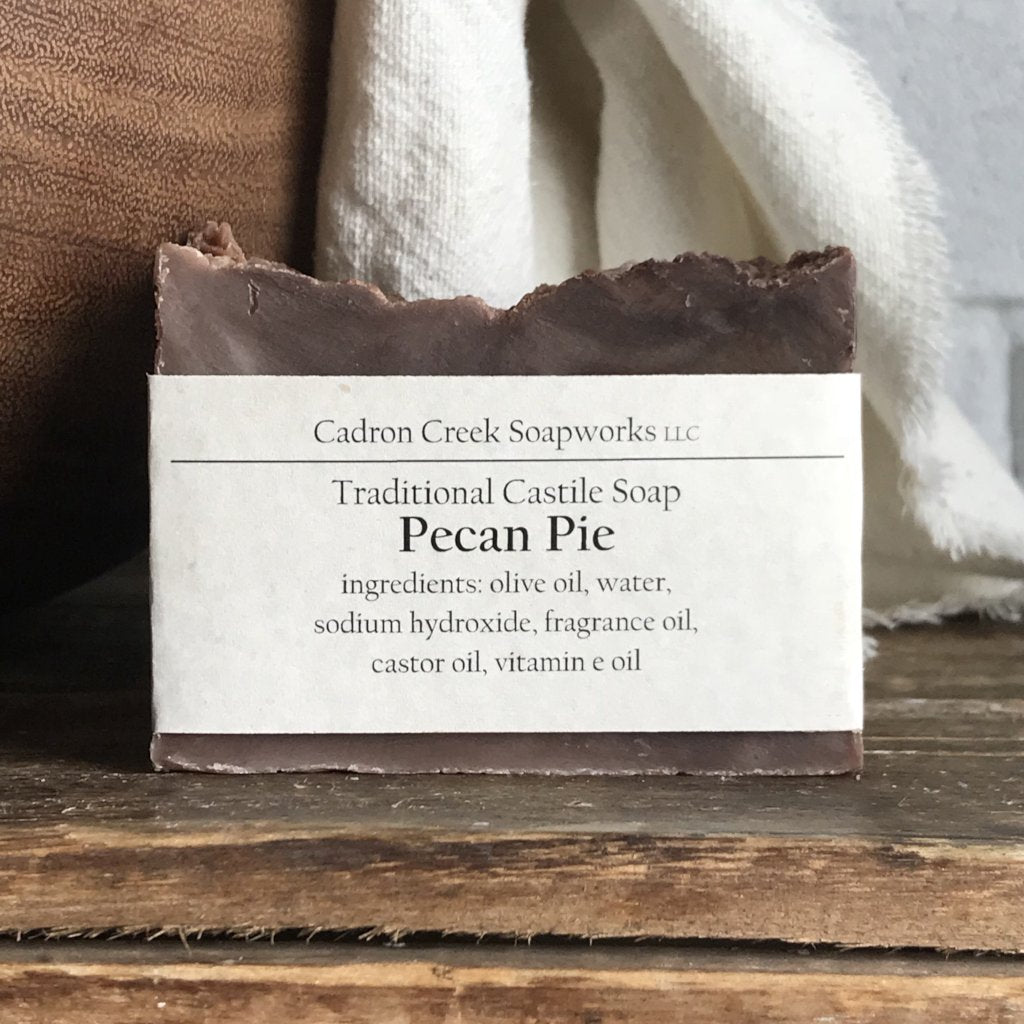 Traditional Castile Pecan Pie Handmade Spice
Sweet blend of pecans, sugar, vanilla, maple, and pastry in one wonderfully scented handmade soap.  Our custom blend of pecans and spice in our traditional castile olive oil soap recipe.  Cut into large 4-5 ounce size bars with a rocky top.  Beautiful, dark brown rustic soap that leaves skin squeaky clean.  
Available for a limited time each year.  
This soap is palm oil and coconut oil free. 
Ingredients: olive oil, water, lye, castor oil, fragrance oil 
Bar size: 4 ounces
Dimensions: 3.25" x 2.5"X 1" 
---
---
More from this collection
Liquid error (layout/theme line 317): Could not find asset snippets/sh_sbve-theme-snippet.liquid