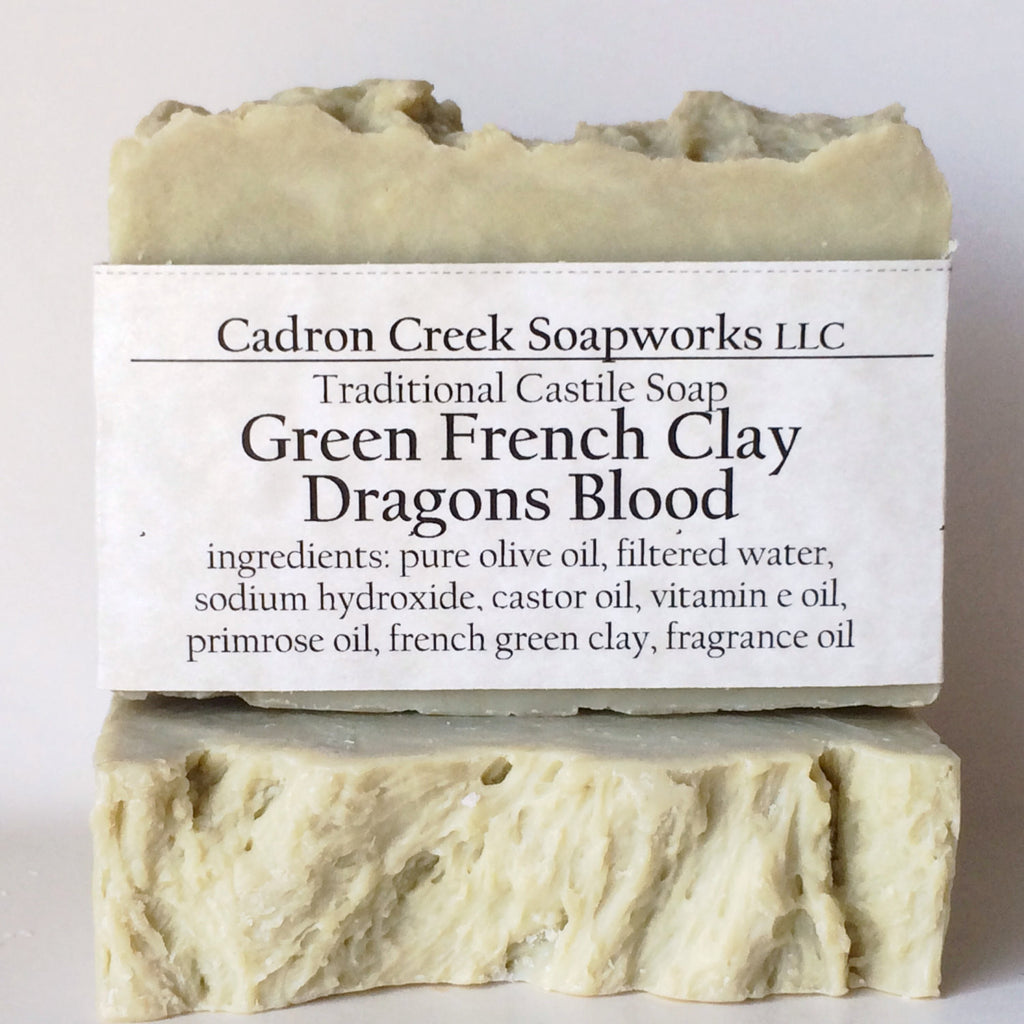 French Green Clay Dragons Blood Castile Handmade Soap
This soap is scented with a patchouli base and includeds smokey undertones with spicy notes of clove and cinnamon, and high notes of light citrus. The green clay in this bar makes it a fantastic shaving soap. It has a soft, creamy lather.  Perfect soap fragrance for the guys.  After all, what guy doesn't wish to bathe in the blood of dragons?
Ingredients: virgin olive oil, water, sodium hydroxide (lye), french green clay, fragrance oil, castor oil, vitamin e oil, primrose oil
At a craft fair last year, a young adolescent boy in a long, dark cloak, marched up to my table and asked "Art thou the keeper of the Dragon's Blood?".  I handed him this bar, the French Green Clay Dragon's Blood soap.  He paid me and then lifted the bar into the air with both hands and shouted "TONIGHT I SHALL BATHE IN THE BLOOD OF THE DRAGON!!".  Then he stowed the soap into the sleeve of his cloak and whisked himself away.  
I have the best job and the best customers ever....
---
---
More from this collection
Liquid error (layout/theme line 317): Could not find asset snippets/sh_sbve-theme-snippet.liquid