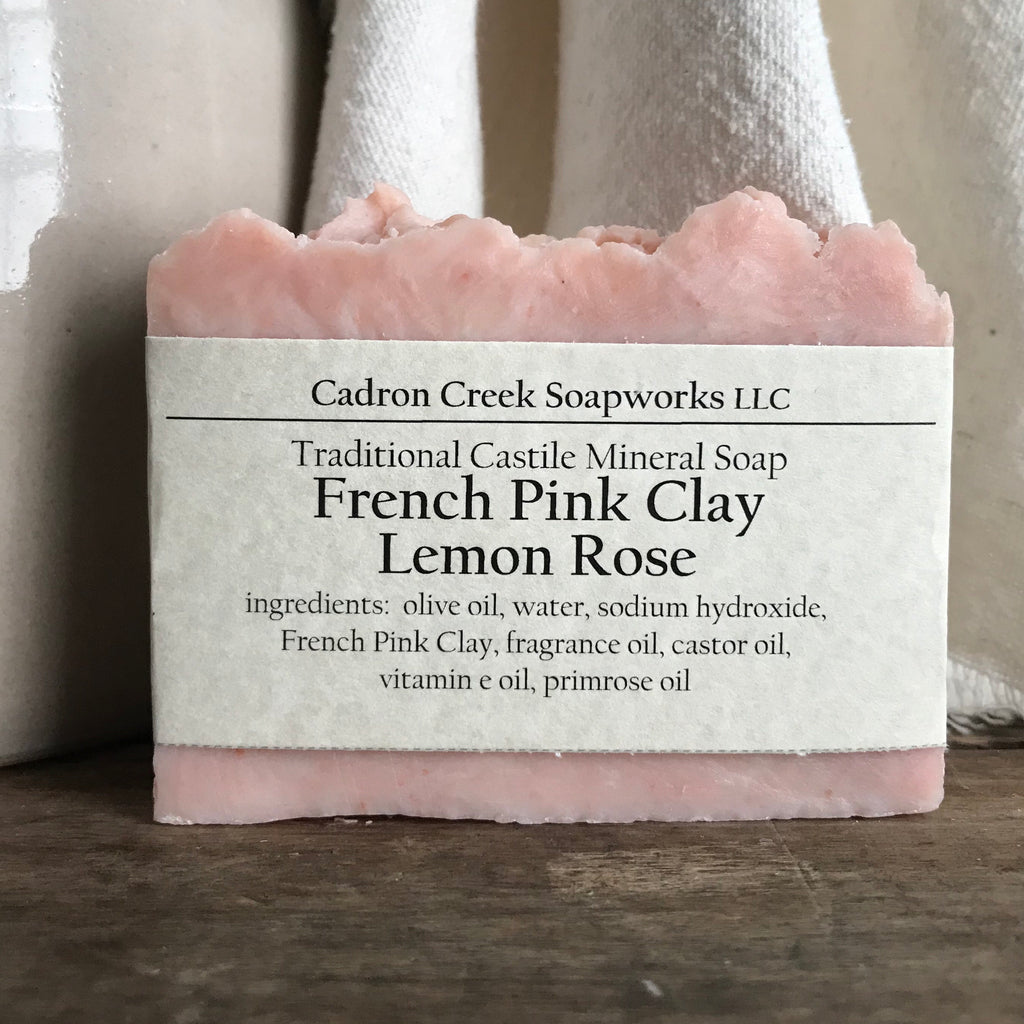 French Pink Clay Lemon Rose Castile Handmade Soap
The scent of fresh cut roses and bright citrus lemon essential oil makes an irresistible castile soap.  The silky pink french clay soaps and lemon essential oils are great as facial soaps, body bars, shampoos and shaving. This soap can replace all four products, making it a very good choice to carry while traveling.
Ingredients: olive oil, water, sodium hydroxide (lye), french pink clay, rose fragrance oil, lemon essential oil, castor oil, vitamin e oil, primrose oil
This soap is palm oil and coconut oil free. 
Bar size: 4 ounces
Dimensions: 3.25" x 2.5"X 1"
---
---
More from this collection
Liquid error (layout/theme line 317): Could not find asset snippets/sh_sbve-theme-snippet.liquid