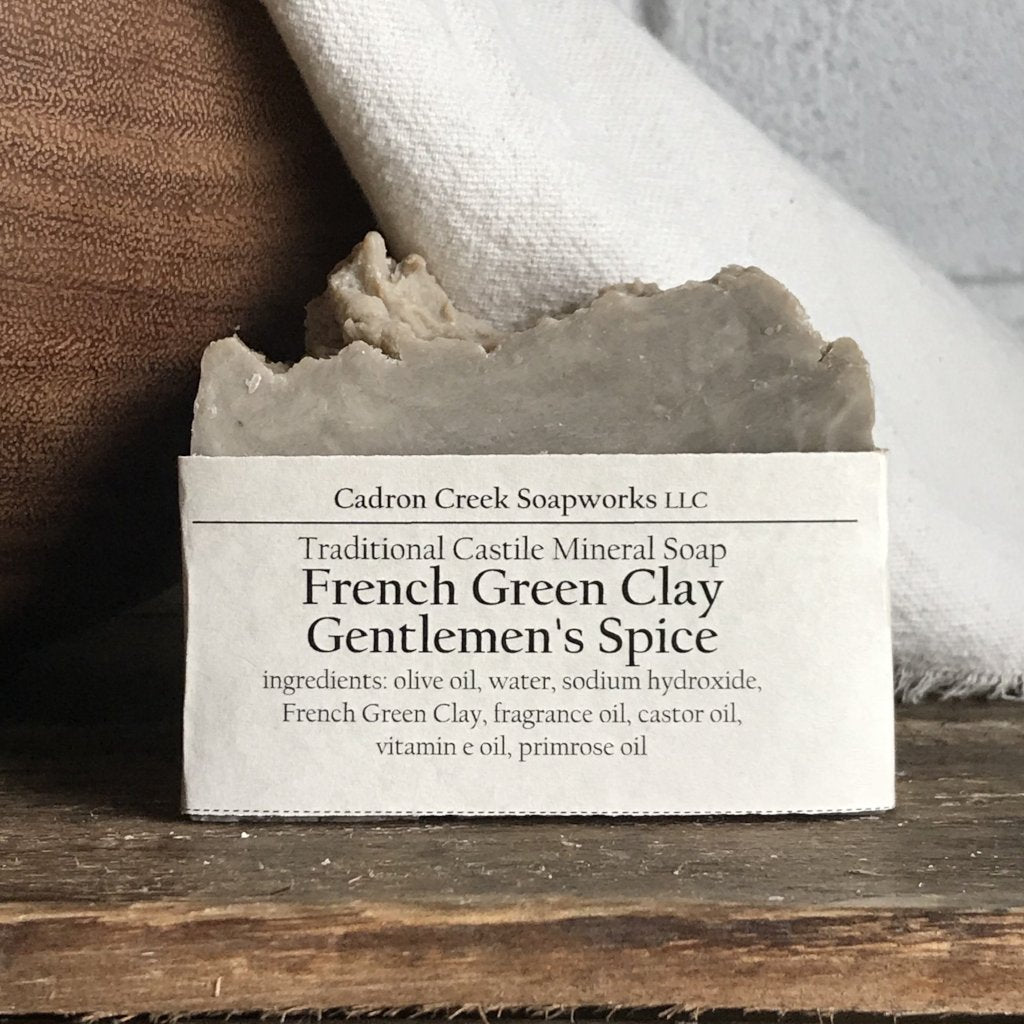 French Green Clay Gentlemen's Spice Castile Handmade Soap
A classic manly-man fragrance of cinnamon, clove, patchouli, spruce, and bay rum base.  A very clean and fresh smelling soap. The green french clay has a lot of "slip" that makes this bar great for shaving.   It is creamy, low lather with tiny bubbles. It rinses clean.. 
Ingredients: virgin olive oil, water, sodium hydroxide (lye), french green clay, fragrance oil, castor oil, vitamin e oil, primrose oil
This soap is palm oil and coconut oil free. 
Bar size: 4 ounces
Dimensions: 3.25" x 2.5"X 1"
---
---
More from this collection
Liquid error (layout/theme line 317): Could not find asset snippets/sh_sbve-theme-snippet.liquid