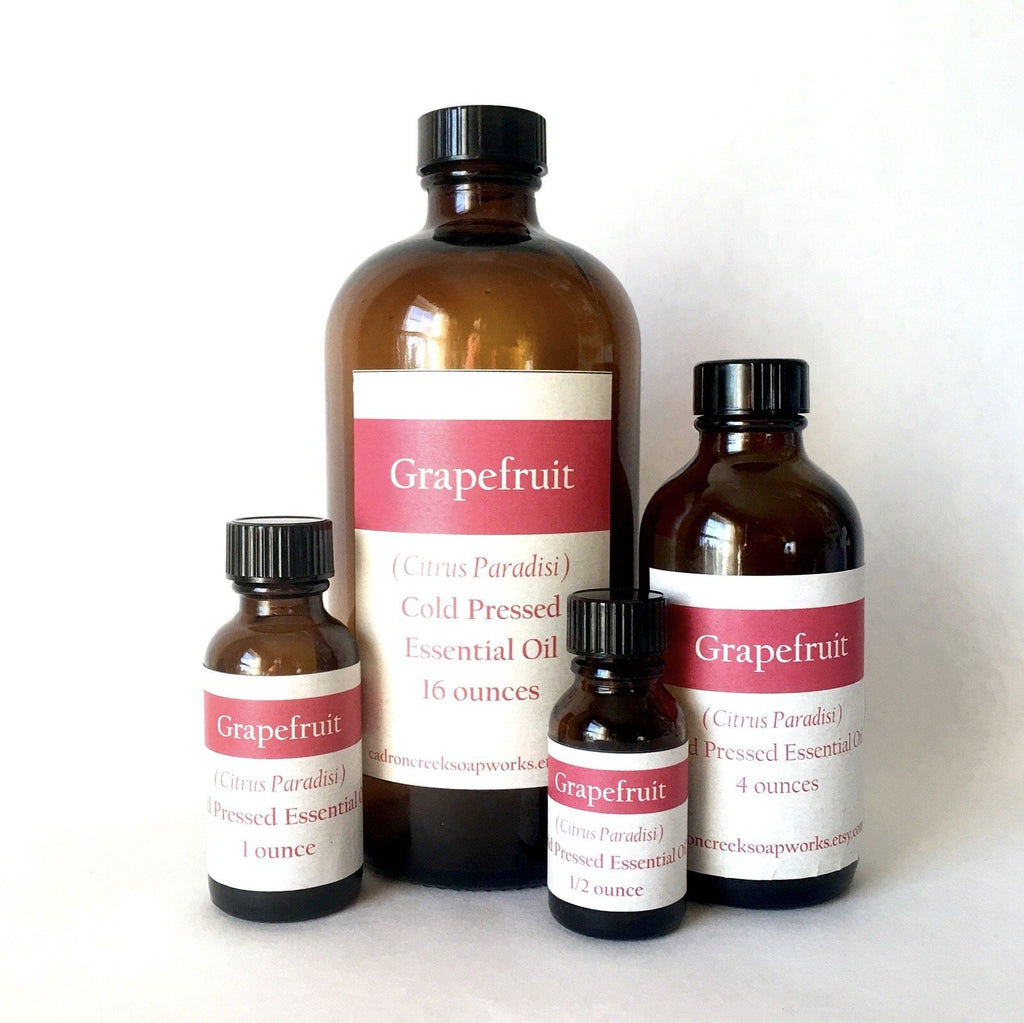 Bulk Essential Oil, Grapefruit, Citrus Paradisi
Grapefruit Essential Oil (Latin Name: Citrus Paradisi).  This essential oil is cold pressed from the peel of the fruit.  Country of origin USA.  This awesome essential oil has a light fresh grapefruit citrus aroma. 

Therapeutic grade, can be used in aromatherapy and (when properly diluted) can be used topically on the body. Dilute 3 drops essentiail oil to 1 Tbsp of carrier oil. Do not ingest internally.

This oil is packaged in amber glass bottles.

Available in 1/2 ounce, 1 ounce, 4 ounce, and 16 ounce bottles with black caps and a tamper evident plastic seals.
---
---
More from this collection
Liquid error (layout/theme line 317): Could not find asset snippets/sh_sbve-theme-snippet.liquid