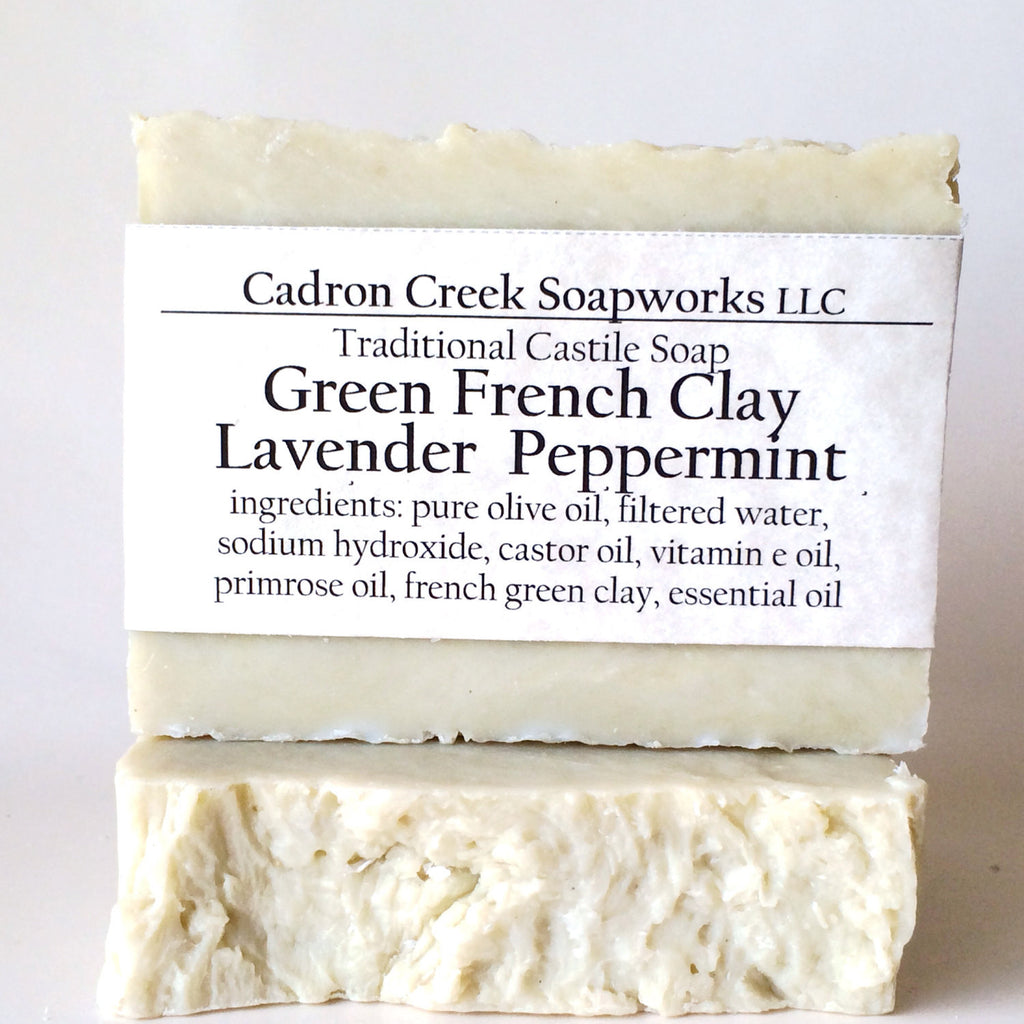 French Green Clay Lavender Peppermint Castile Handmade Soap
This is an all natural, vegan, french green clay soap. This bar features organic peppermint and lavender essential oils. It smells fantastic with the mint being stronger than the lavender. Pure castile soap hardens over time, becoming more mild as it ages.  It leaves skin squeaky clean and soft. This soap makes a great shaving soap.
Ingredients: virgin olive oil, water, sodium hydroxide (lye), french green clay, castor oil, vitamin e oil, primrose oil, lavender essential oil, peppermint essential oil
This soap is palm oil and coconut oil free. 
Bar size: 4 ounces
Dimensions: 3.25" x 2.5"X 1"
---
---
More from this collection
Liquid error (layout/theme line 317): Could not find asset snippets/sh_sbve-theme-snippet.liquid