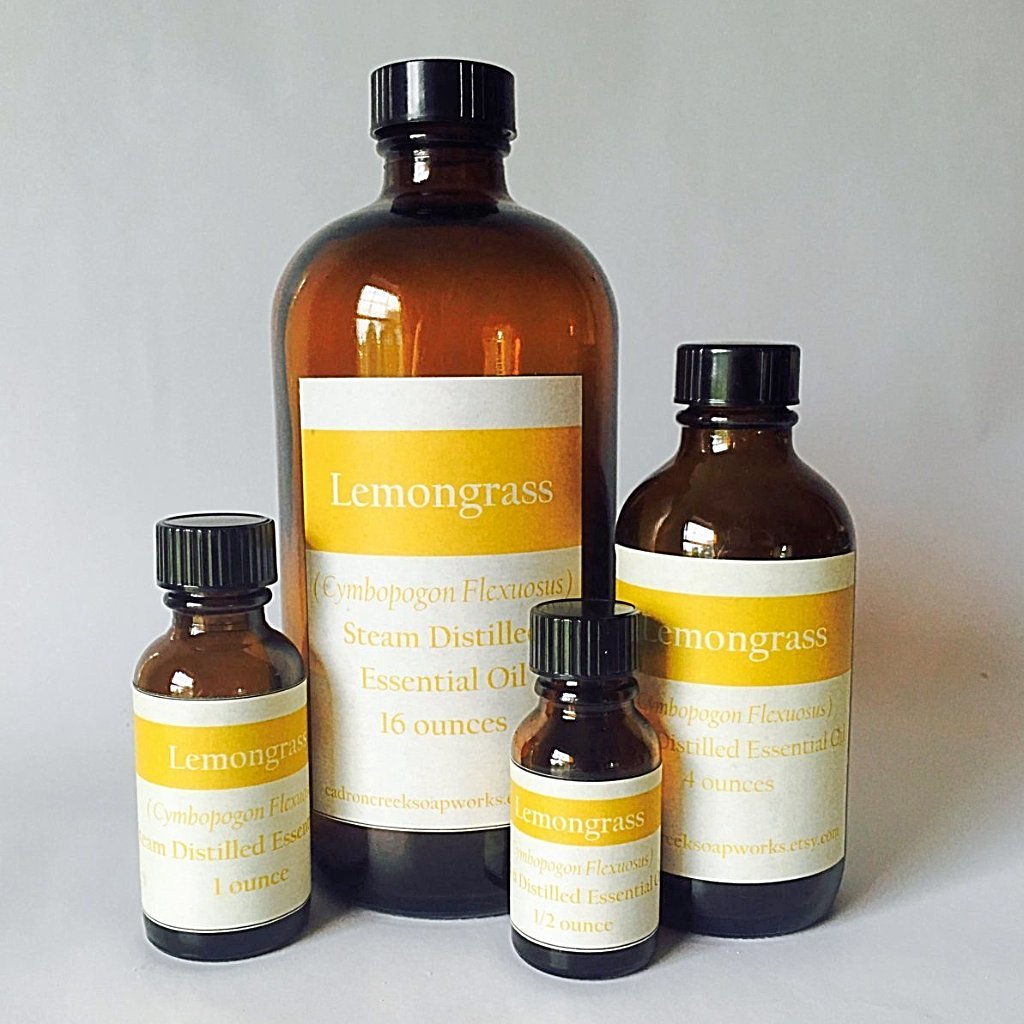 Bulk Essential Oil, Lemongrass, Cymbopogon Flexuosus
Lemongrass Essential Oil (Latin Name: Cymbopogon Flexuosus), pure, uncut, steam distilled, essential oil packaged in an amber glass bottle. It has a strong earthy, herbal, lemon aroma and it smells wonderful! It really holds up very well in soap and the scent lasts a very long time. It WILL give soap a yellow hue, so you need to take this into consideration if you wanted a specific color or soap. This is the BEST lemongrass essential oil I have ever found.
This Lemongrass Essential Oil is from India. It steam distilled from the leaves of the plant. It is a yellow liquid with a bright earthy lemon aroma. Undiluted and uncut, this is 100% pure, therapeutic grade, can be used in aromatherapy and (when properly diluted) can be used topically on the body. Do not ingest internally.
This oil is packaged in amber glass bottles..
---
---
More from this collection
Liquid error (layout/theme line 317): Could not find asset snippets/sh_sbve-theme-snippet.liquid