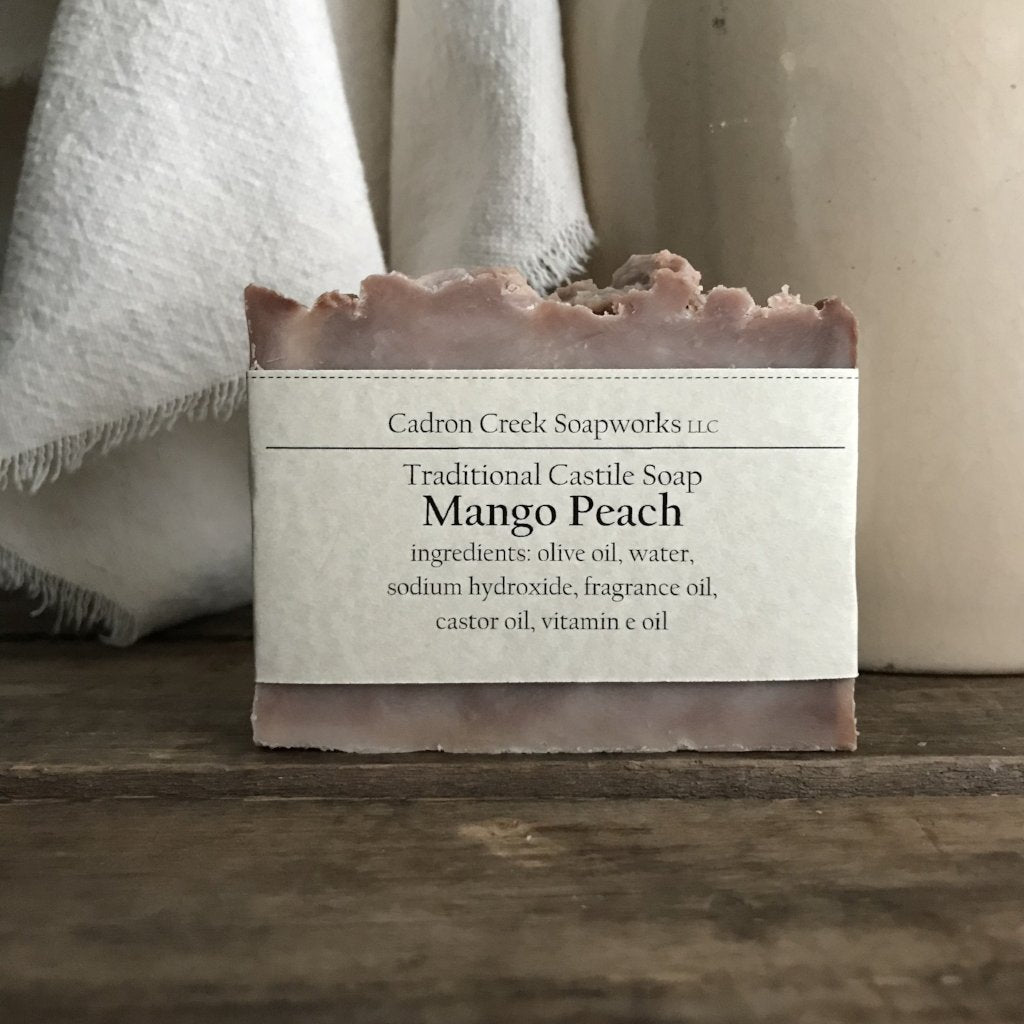 Traditional Castile Mango Peach Handmade Soap
Mango Peach Traditional Castile Soap. Fresh, fruity scents of mangos and peaches in a handmade soap. The peach scent is stronger than the mango, they go together very well. The soap is a pure castile soap made with olive oil. The fragrance tints the soap a lovely creamy peachy tan color. Lather is low and creamy with tiny, abundant bubbles. ALL of my soaps begin with saponified, pure, food grade olive oil.
Coconut and palm free. 
Ingredients: olive oil, water, lye, fragrance oil, castor oil, vitamin e oil
---
---
More from this collection
Liquid error (layout/theme line 317): Could not find asset snippets/sh_sbve-theme-snippet.liquid