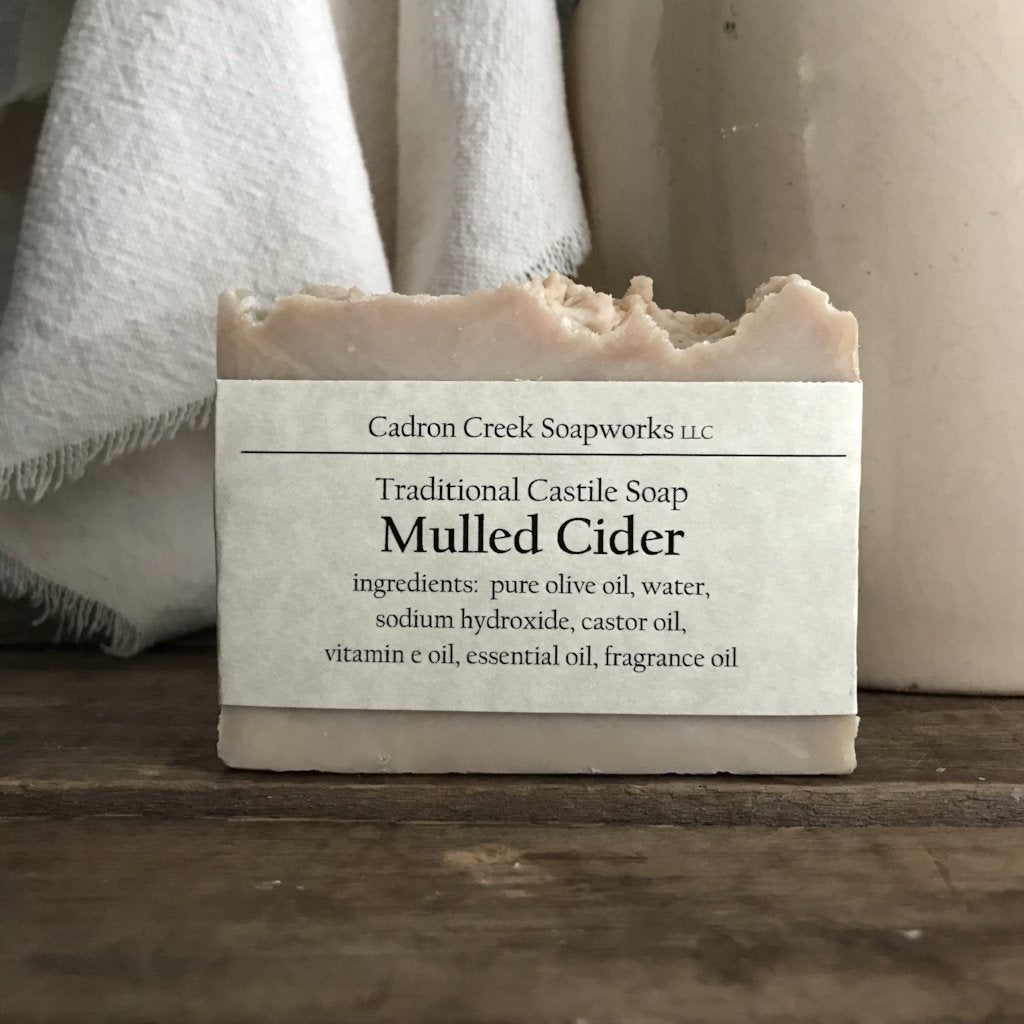 Traditional Castile Mulled Cider Handmade Soap
Mulled Cider Traditional Castile soap has the scent of apple and mulled spices.  This is a great smelling soap, crisp, clean, light...very appealing. This bar is a light tan color and has a creamy lotion like lather and leaves you feeling  clean.
Coconut and palm free. 
Ingredients: olive oil, water, lye, castor oil, vitamin e oil, fragrance oil
---
---
More from this collection
Liquid error (layout/theme line 317): Could not find asset snippets/sh_sbve-theme-snippet.liquid