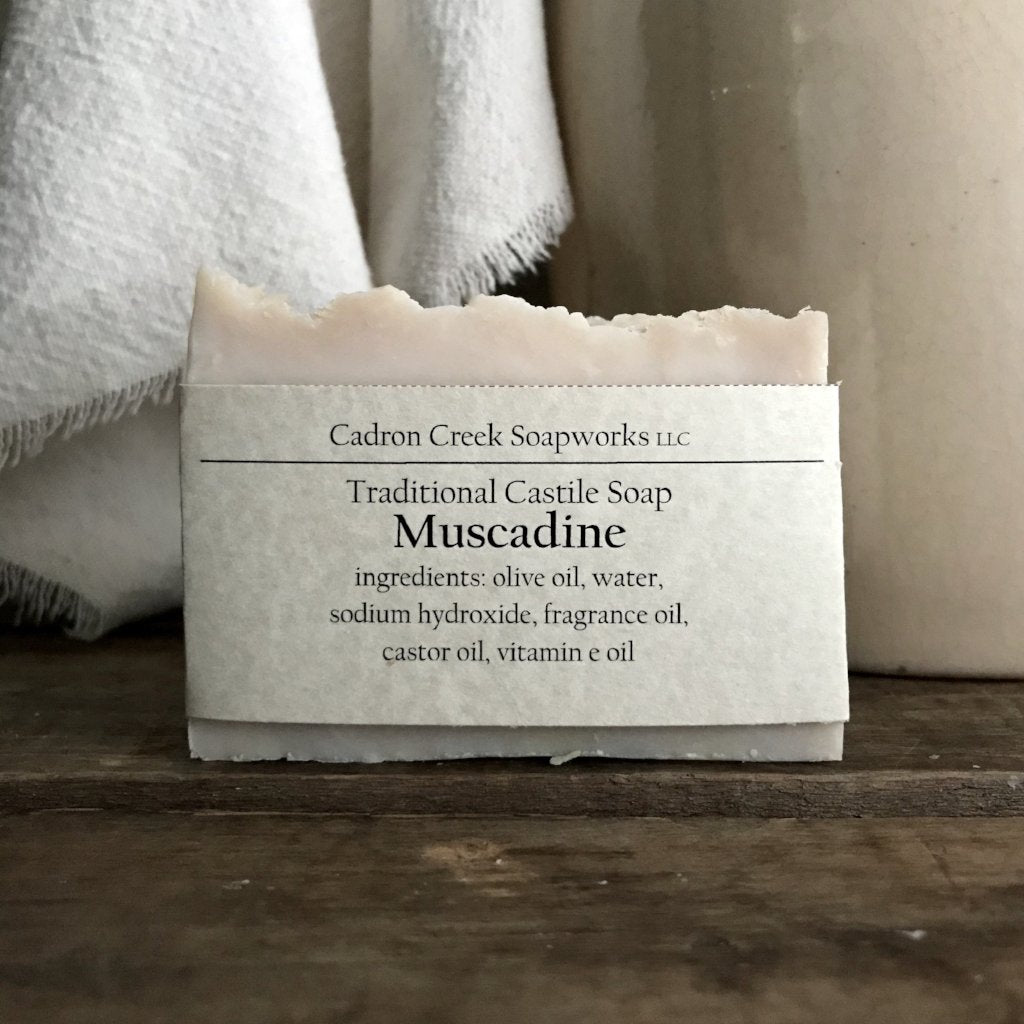 Traditional Castile Muscadine Handmade Soap
Muscadine is a wild grape that grows here in Arkansas.  This soap has a fruity grape aroma of wild grapes.  Always a top seller at the shows, this is one of the most requested soaps I make. This bar is handmade from pure olive oil and muscadine fragrance oil.  It leaves skin squeaky clean. The lather is low, small abundant bubbles; very creamy.
Ingredients: olive oil, water, lye, fragrance oil, castor oil, vitamin e oil
This soap is palm oil and coconut oil free. 
Bar size: 4 ounces
Dimensions: 3.25" x 2.5"X 1"
---
---
More from this collection
Liquid error (layout/theme line 317): Could not find asset snippets/sh_sbve-theme-snippet.liquid