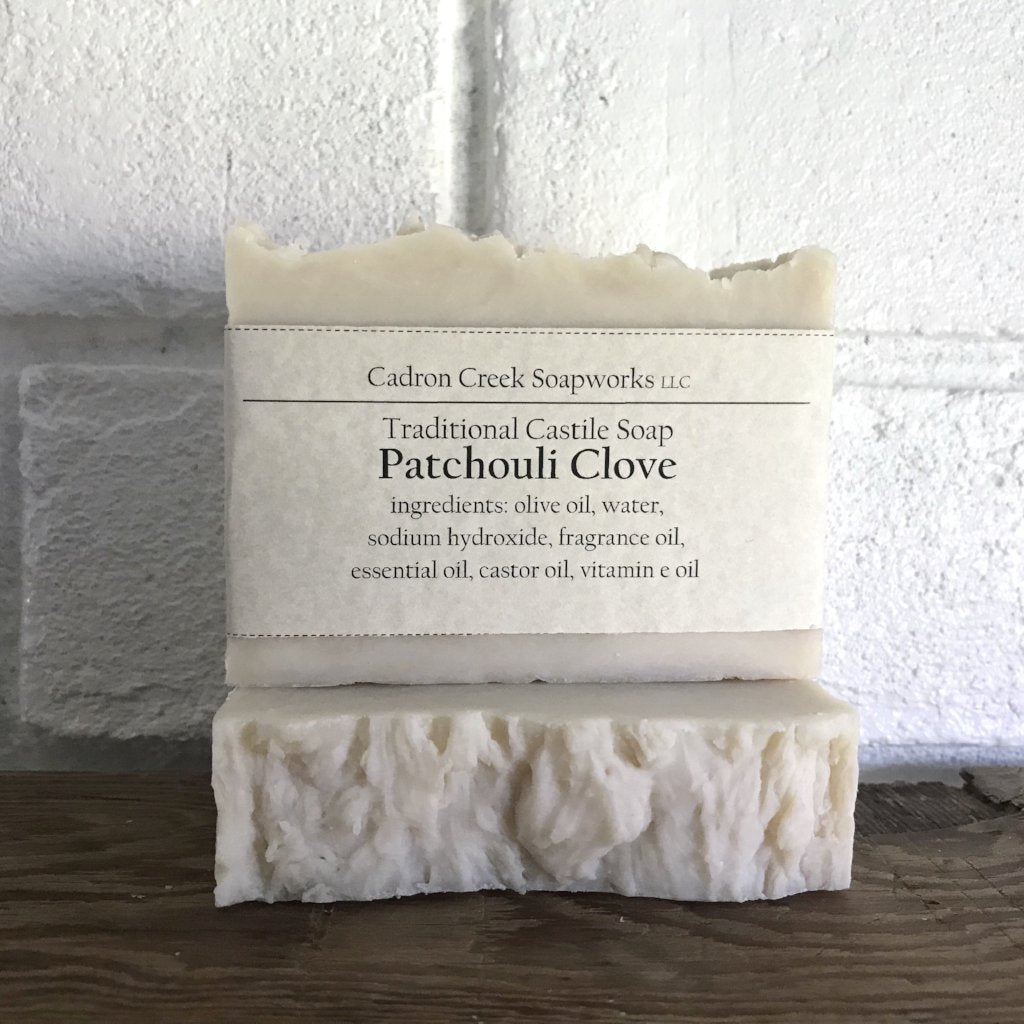 Traditional Castile Patchouli Clove Handmade Soap
Patchouli Clove handmade castile soap. The scent of the patchouli is musky, sweet, spicy, earthy and herbal...both uplifting and relaxing. It is a heavy note that pairs beautifully with the warm,  spicy aromatics of the clove essential oil. Great for old hippies as well as new hippies! If you love Patchouli...you need to try Patchouli Clove. This bar is handmade from pure olive oil, this soap leaves skin squeaky clean and soft. The lather is low, small abundant bubbles; very creamy and lotion like.
Coconut and palm free.
Ingredients: olive oil, water, lye, fragrance oil, clove essential oil, castor oil, vitamin e oil
---
---
More from this collection
Liquid error (layout/theme line 317): Could not find asset snippets/sh_sbve-theme-snippet.liquid