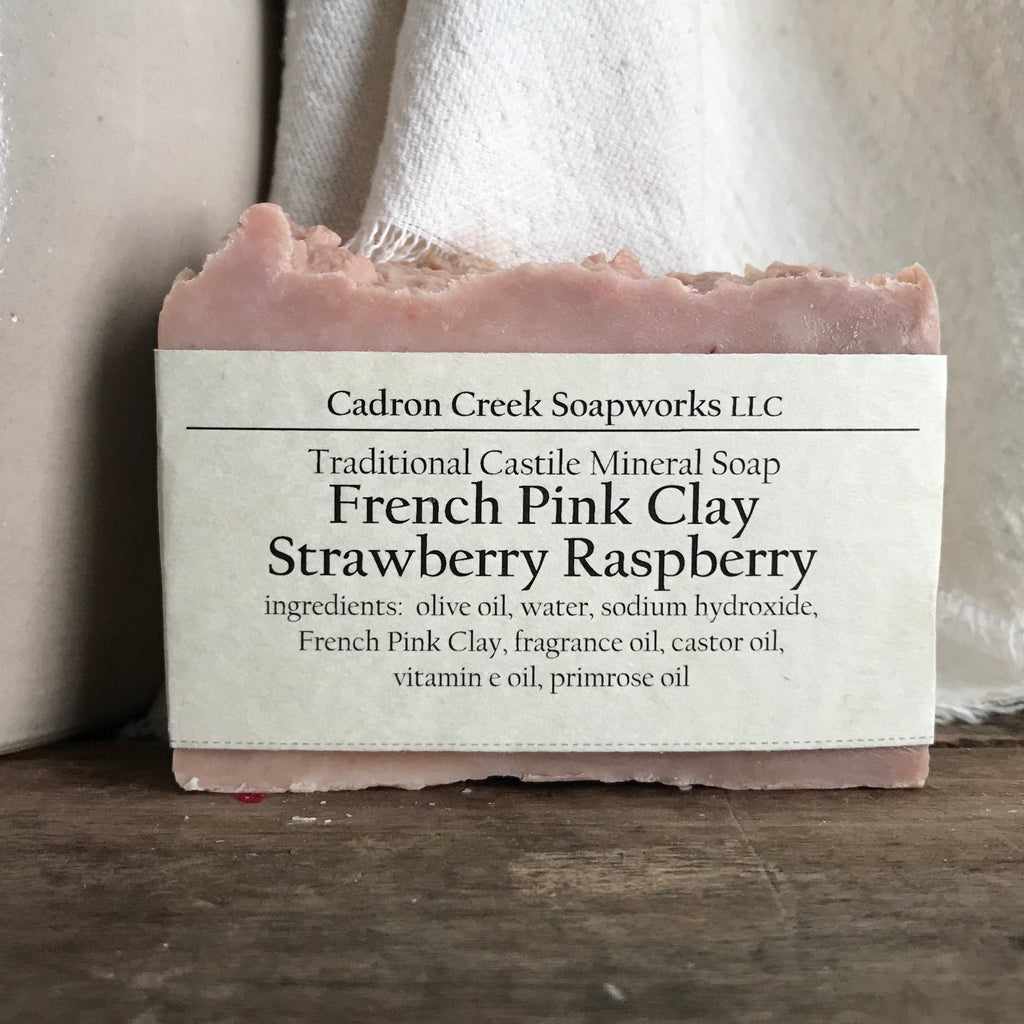 French Pink Clay Strawberry Raspberry Castile Handmade Soap
This french pink clay soap has a tart berry scent.  Bright, vibrant scents of fresh strawberries and raspberries.  This fragrance is true to it's name.   Long lasting olive oil castile soap in which is added ample amounts of silky french pink clay.  This clay is a fantastic clay for the skin and especially useful for shaving. Useful for all skin types.
Ingredients: olive oil, water, lye, french pink clay, strawberry fragrance oil, raspberry fragrance oil, castor oil, vitamin e oil, primrose oil
This soap is palm oil and coconut oil free. 
Bar size: 4 ounces
Dimensions: 3.25" x 2.5"X 1"
---
---
More from this collection
Liquid error (layout/theme line 317): Could not find asset snippets/sh_sbve-theme-snippet.liquid