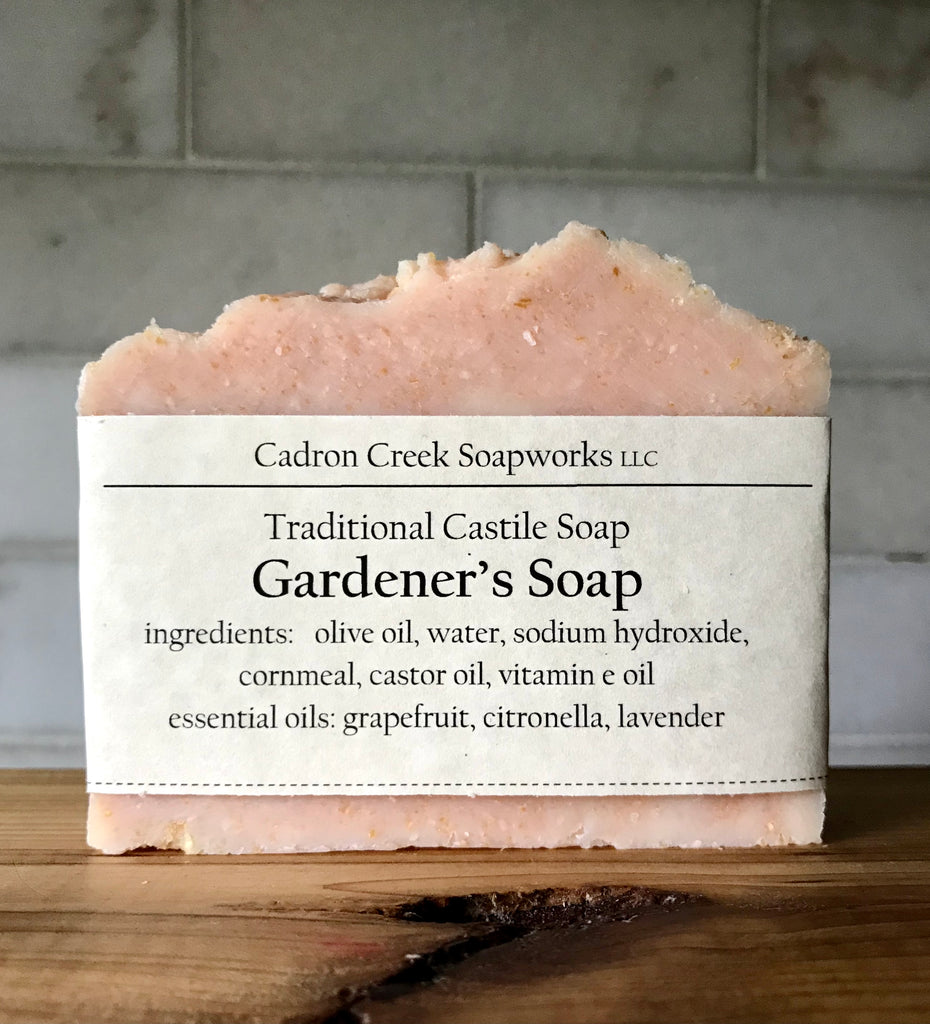 Traditional Castile Gardener's Handmade Soap
Gardener's Traditional Castile Soap. Handmade olive oil castile soap made with citronella, lavender, and grapefruit essential oils and a generous helping of cornmeal to add scrubbing power. The bright, earthy lemon citrus-like scent is commonly used as an insect repellant.  Lavender essential oil helps sooth dry, rough skin.  Grapefruit essential oil helps cut grease, oils, grungy dirt, and odors.   Simplify your travel kit! This bar does it all: a deodorizing body soap, hand soap, shampoo, shaving all in one bar that also helps repel insects and clean the dirtiest of dirt.
Coconut and palm oil free.
Ingredients: olive oil, water, sodium hydroxide (lye), ground cornmeal, citronella essential oil, lavender essential oil, grapefruit essential oil, cold pressed castor oil, vitamin e oil
---
---
More from this collection
Liquid error (layout/theme line 317): Could not find asset snippets/sh_sbve-theme-snippet.liquid