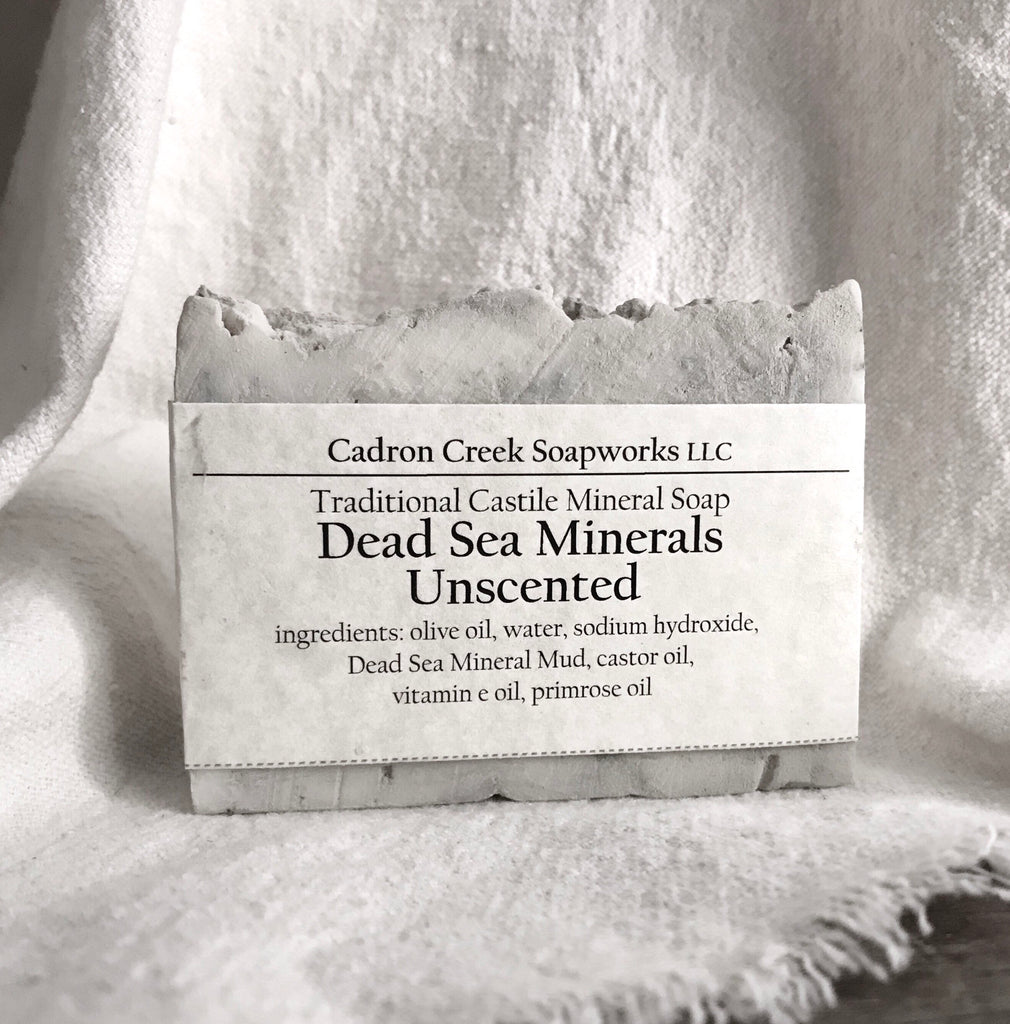 Dead Sea Mineral Clay Unscented Castile Handmade Soap
Our Traditional Castile Dead Sea Clay Soap contains all the natural minerals and nutrients offered by the Dead Sea. This bar features the Dead Sea Clay the naturally occurring Dead Sea Salt.  No extra salt is added, so it is creamier and smoother than our Dead Sea Salt Soap. This soap has the clean fresh scent of unscented castile soap, earthy clay, and salt.   The lather is low, small abundant bubbles; very creamy and lotion like. Perfect for men and women.
Ingredients: olive oil, water, lye, Dead Sea Clay, castor oil, vitamin e oil, primrose oil
This soap is vegan and contains no animal products. 
This soap is palm and coconut oil free.
Bar size:  4 ounces
Bar dimensions: 3.25" x 2.5" x 1"
---
---
More from this collection
Liquid error (layout/theme line 317): Could not find asset snippets/sh_sbve-theme-snippet.liquid