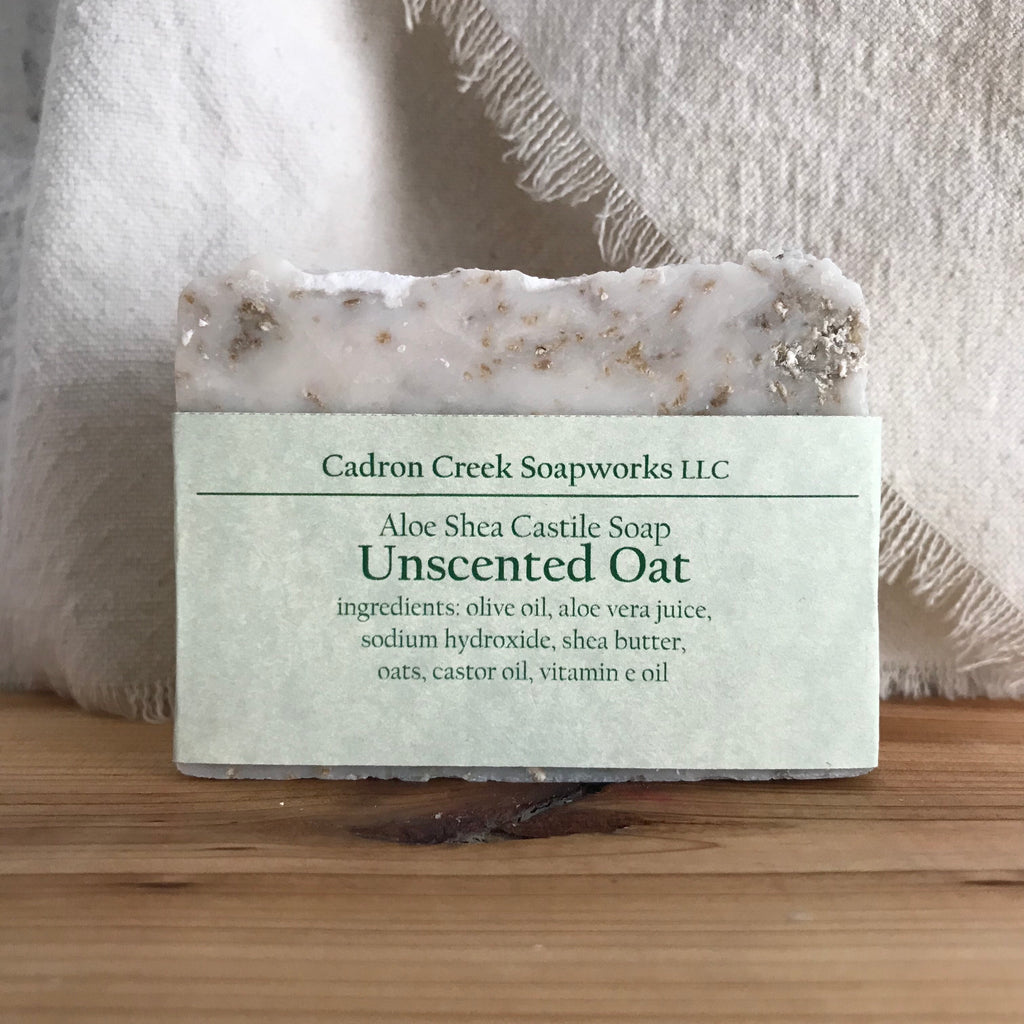 Aloe Shea Unscented Oat Castile Handmade Soap
A beautiful oat soap made with olive oil, aloe vera juice and shea butter.  This soap has no fragrances or essential oils added...just a plain, simple oat soap. The shea butter is softened just enough to stir smoothly into the soap just before it is poured into the moulds. Ground oats are stirred throughout the batter so each bar has a nubby texture.
ingredients: olive oil, aloe vera juice, sodium hydroxide (lye), shea butter, oats, castor oil, vitamin e oils
This soap is palm oil and coconut oil free. 
Bar size: 4 ounces
Dimensions: 3.25" x 2.5"X 1" 
---
---
More from this collection
Liquid error (layout/theme line 317): Could not find asset snippets/sh_sbve-theme-snippet.liquid