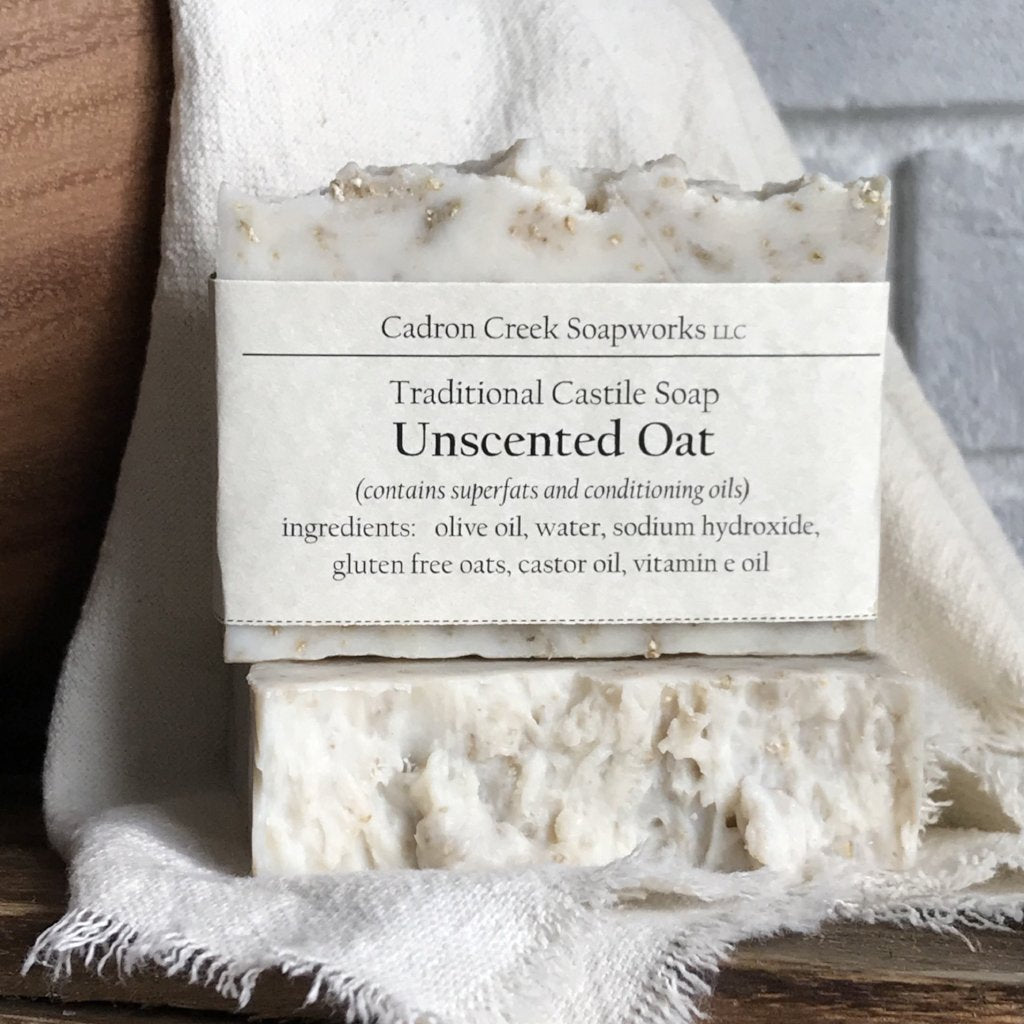 Traditional Castile Unscented Oatmeal Handmade Soap
Unscented Oat Traditional Castile Soap.  Simple, old fashioned, handmade castile oat soap. Made with simple ingredients. This bar is a lovely white color with flecks of ground oats. The oats make an excellent exfoliant. This is a simple, plain, basic soap. It is gentle, mild, cleansing, pure, and low sudsing.
Coconut and palm free.
Ingredients: olive oil, water, lye, oats, castor oil, vitamin e oil
---
---
More from this collection
Liquid error (layout/theme line 317): Could not find asset snippets/sh_sbve-theme-snippet.liquid