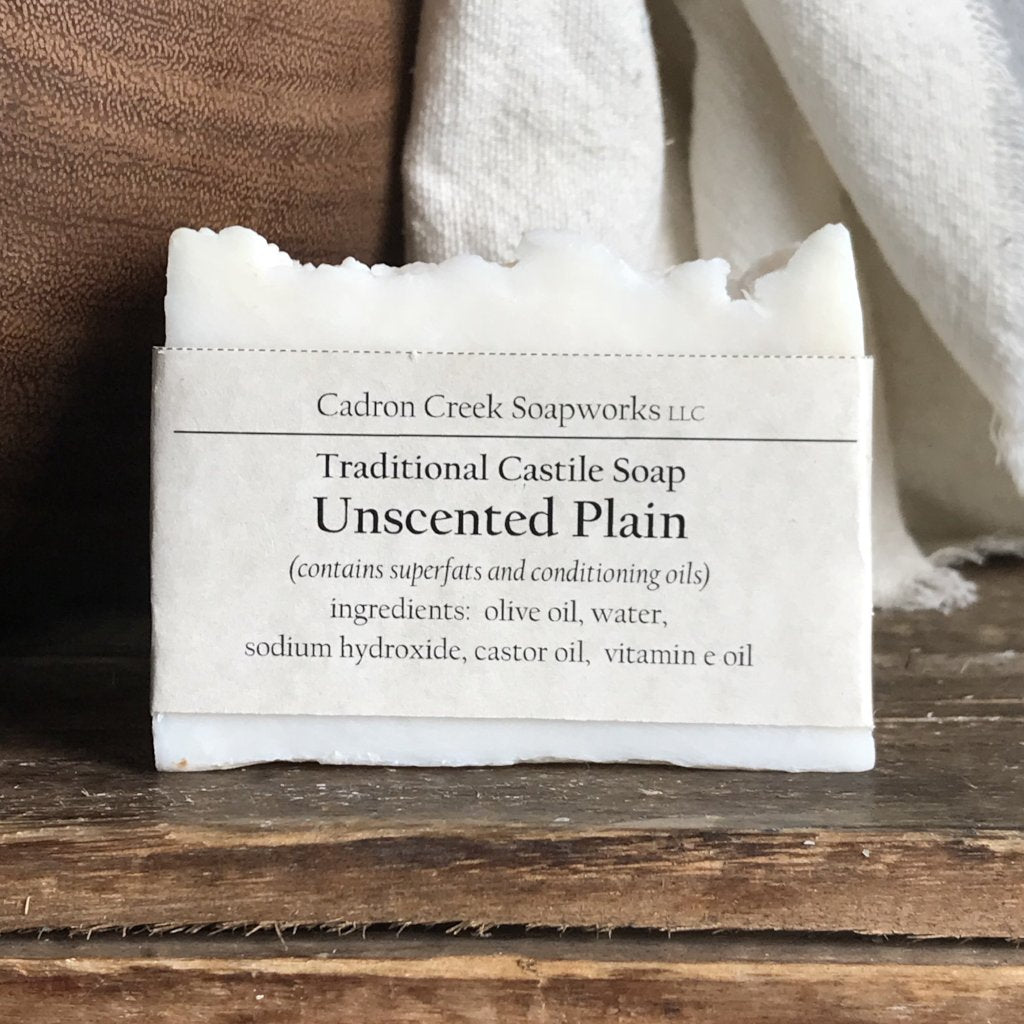 Traditional Castile Unscented Plain Handmade Soap
Basic, clean, unscented castile soap bar.  This is the one to start with if you want to avoide fragrance oils, essential oils, or other ingredients.  This is a handcrafted, old fashioned, rustic lye soap made with olive oil, water and lye, castor oil, vitamin e oil.   Unscented, low lathering, creamy and mild.  This is a very gentle soap for all skin types. 
Coconut and palm oil free.
Ingredients: pure olive oil, water, lye, castor oil, vitamin e oil
---
---
More from this collection
Liquid error (layout/theme line 317): Could not find asset snippets/sh_sbve-theme-snippet.liquid