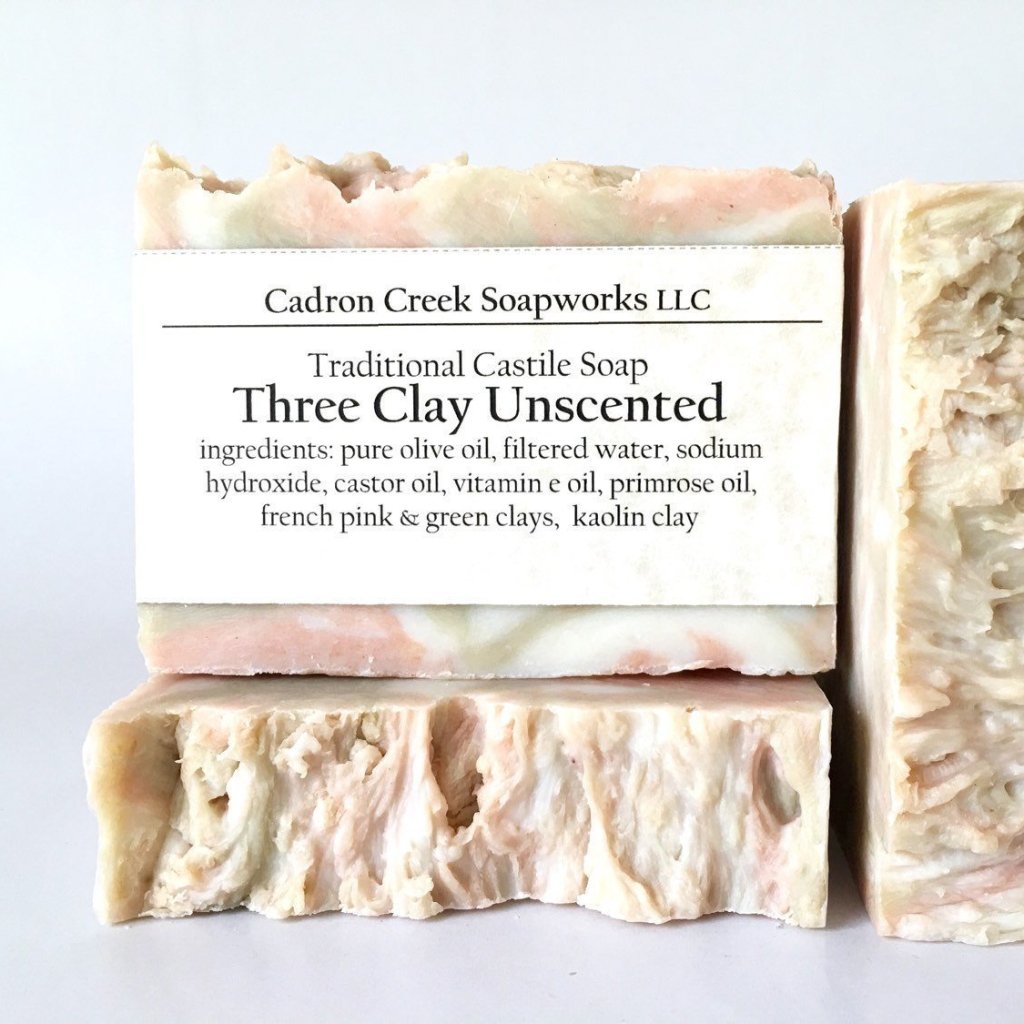 Three Clay Unscented Handmade Soap
Unscented Three Clay Castile Soap. Olive oil castile soap made with french green clay, french pink clay, and white kaolin clay. Always coconut and palm oil free! Handmade and vegan friendly soap bar. Use head to toe for gentle cleaning. The clays in this soap make it an exceptional shaving soap!
Palm and coconut free.
Ingredients: virgin olive oil, olive oil, water, lye, french green clay, french pink clay, white kaolin clay, castor oil, vitamin e oil, primrose oil
---
---
More from this collection
Liquid error (layout/theme line 317): Could not find asset snippets/sh_sbve-theme-snippet.liquid