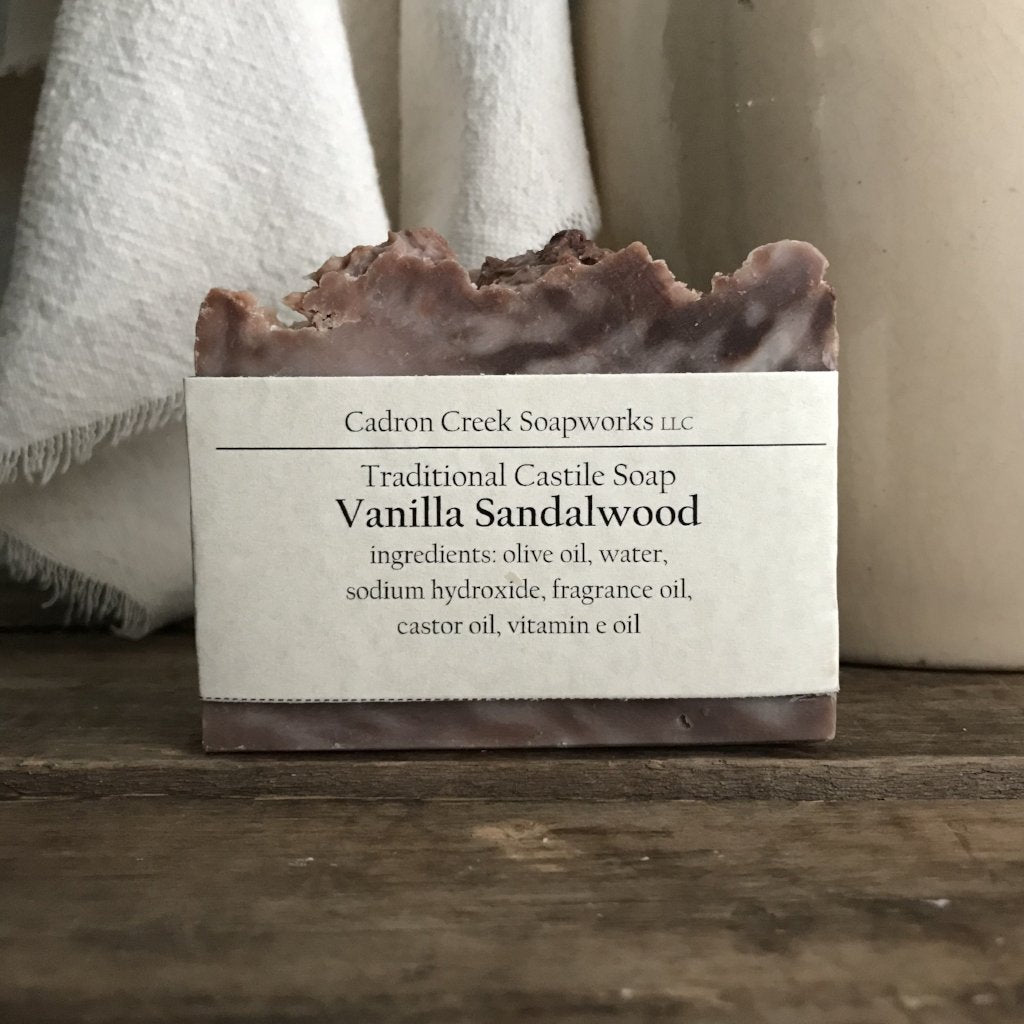 Traditional Castile Vanilla Sandalwood Handmade Soap
Vanilla Sandalwood Traditional Castile Soap.  Warm, sweet vanilla scented soap with the woodsy, sultry scent of sandalwood. A masculine fragrance with a feminine twist. Great scent for men and women! The fragrance oil turns this soap to a dark brown color. It lathers a cream color and rinses clean. Handmade olive oil castile soap, all vegan ingredients. 
Coconut and palm oil free.
Ingredients: olive oil, water, sodium hydroxide (lye), fragrance oil, castor oil, vitamin e oil
---
---
More from this collection
Liquid error (layout/theme line 317): Could not find asset snippets/sh_sbve-theme-snippet.liquid